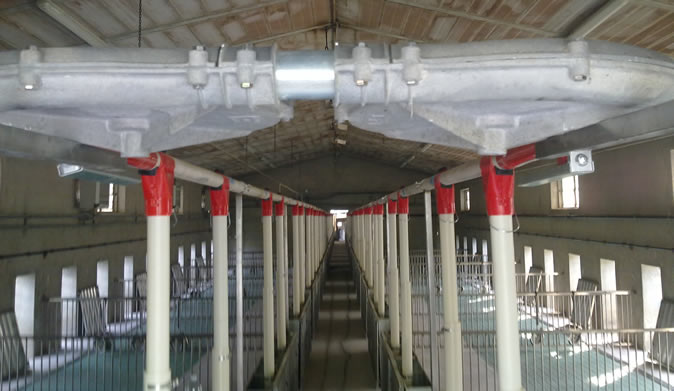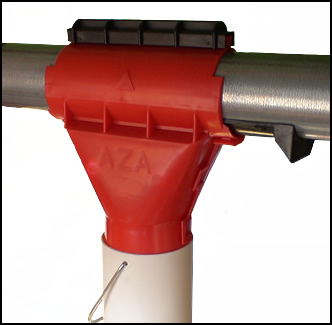 The MF feed outlets, suitable for the continuous ad libitum feeding, are manufactured from selected quality, high density plastic materials. The large opening ensures precise control and complete discharge of the feed from each drop section. The closer isolates the the drop when not in use. MF outlets are available to fit feed conveying tubes with 38-48 and 60 mm.


The MF drop section has been specifically designed for the modern systems of " Multi – Phase " feeding of pigs and can distribute up to five different rations. All closers are made from high quality stainless steel which slide smoothly with the minimum of mechanical effort. Being manufactured from stainless steel, the closer will continue to work even in the harshest piggery conditions. The closers are connected with a simple device to the main operating cable in the choosen position "open/closed ". The simple connector allows the position of the closer to be altered very quickly when changing ration or switching to the stand-by condition.
Via Roma, 29 - 24030
Medolago (Bergamo) Italy
Phone: +39 035 901240
Fax: +39 035 902757
E-mail:
info@azainternational.it
AZA International S.r.l. Società Unipersonale
P. IVA-VAT number IT 01796080131
Cod. fiscale e N. d'iscrizione: 01940650151
Capitale sociale: € 50.000,00 i.v.