OVER 50 YEARS SERVICE TO MODERN ANIMAL HUSBANDRY
Our story…our success…our future…
AZA INTERNATIONAL was founded towards the end of the 1950′s to manufacture automatic conveying systems for animal feeds.
Our story runs parallel with that of animal husbandry.
Our inventions and products have marked, all over the world, the fundamental moments of evolution in the animal husbandry field.


The old factory in the late 60′s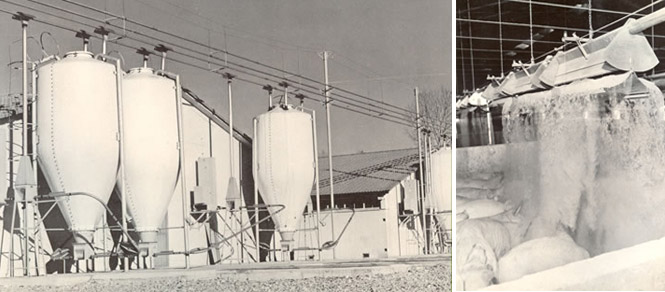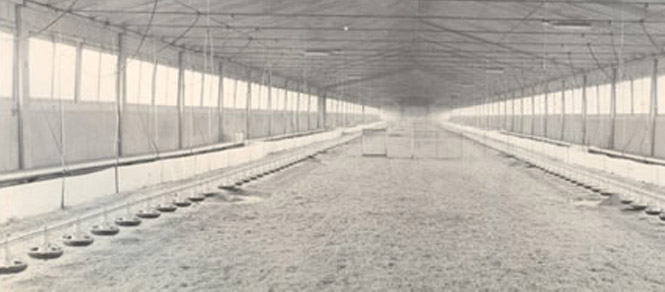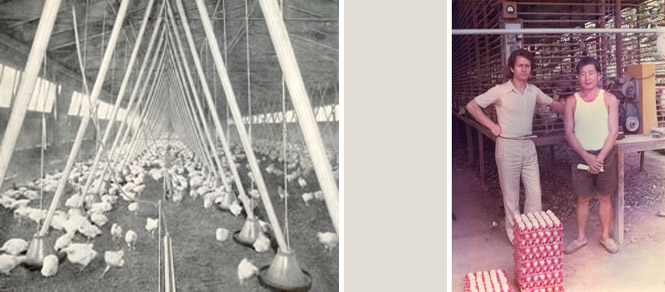 More than 400 patents have allowed AZA INTERNATIONAL to win several national and international awards, confirming our successes.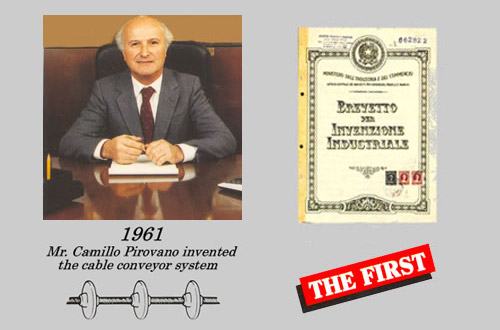 The historical patent proving how Mr. Camillo Pirovano, chairman of the company, invented the innovative cable feeding system in 1961.
This new revolutionary system consisted of moulding plastic discs onto a steel cable winch, running in a tube, conveyed the materials between the discs quickly and noiselessly.
The cable feeding system confirms the success of one revolutionary product that has encouraged the development of modern animal husbandry and is still used nowadays on most farms.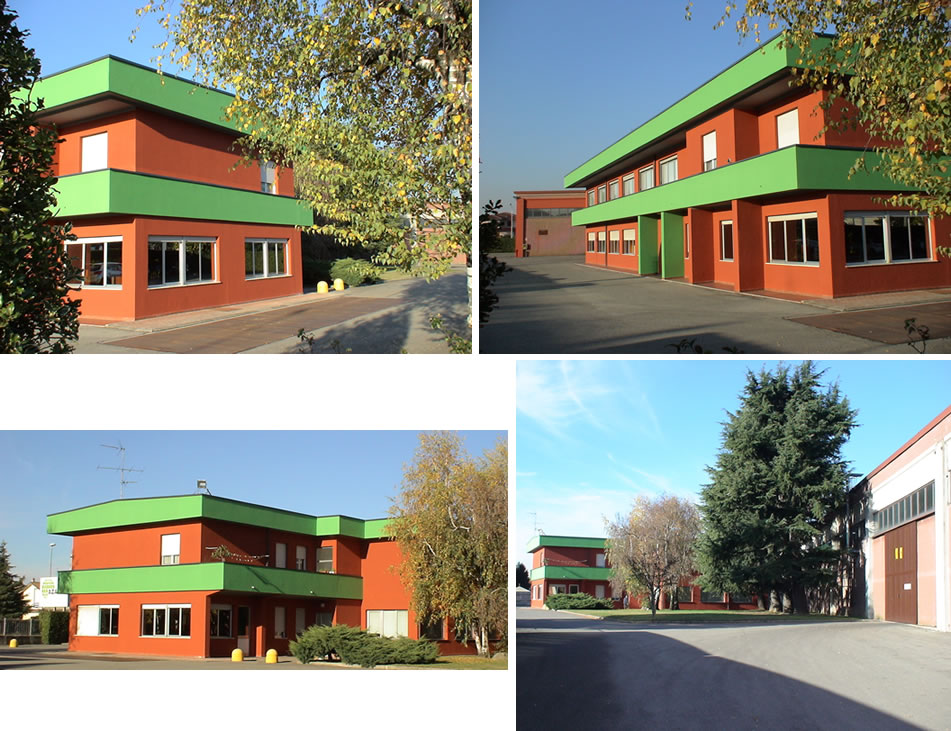 The present factory cover a site of 40.000 square meters.
By continued development in design and components, by enlarging its range and thanks to worldwide distribution and assistance network able to supply spares to products that are more than 40 years old,  AZA INTERNATIONAL remains one of the leading manufacturers of livestock feeding equipment in the world.
AZA INTERNATIONAL is synonymous with excellent quality and a wide choice of innovative designs of livestock feed conveyors.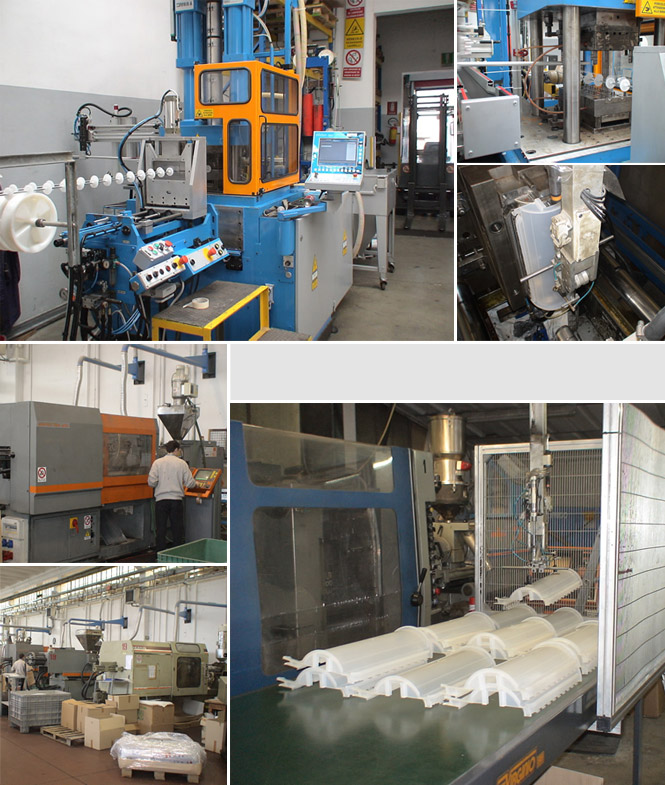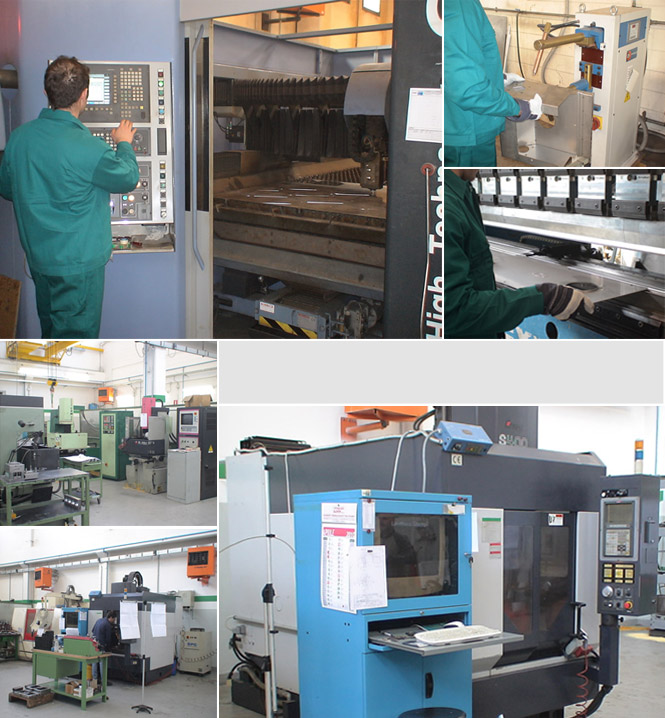 AZA INTERNATIONAL designs and manufactures all its products itself using latest generation machines.

Young and highly qualified staff in the AZA factories aids constant techno-scientific research that, together with efficient quality control, allows AZA both to deliver high reliability equipment worldwide and to study the best innovative solutions of feed dosing and conveying that modern farms require.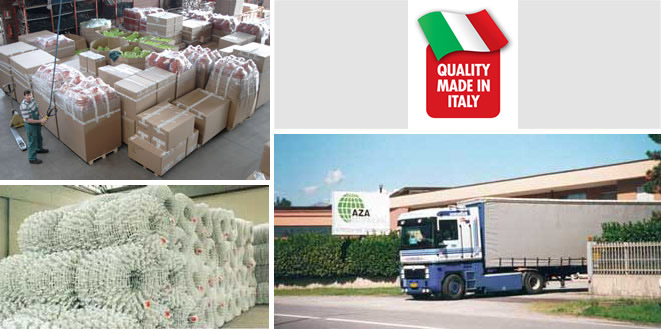 Our future is built on the fifty years of successes of AZA users.

Many targets have been reached and many projects are yet to start. We will face those projects with that excitement and professionalism that has marked us out for such a long time.