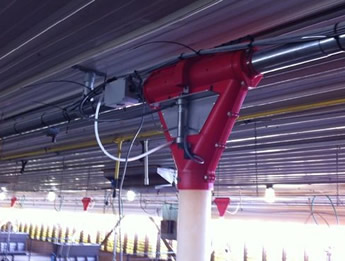 THE LARGEST ON THE MARKET
The new range of AZA's drops for a complete flow of material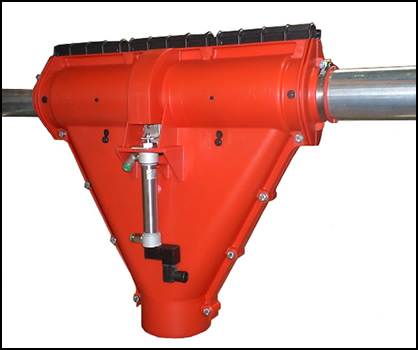 R MAXI drop with pneumatic closer
R MAXI drops are study and manufactured from high quality plastic and stainless steel.
The design has been particularly studied in order to render this drop completely water and dustproof.
The large stainless steel opening closer assures optimal sliding and functionality in addition to complete discharge of the conveyed material both in the pneumatic and manual model.
The drop hole in the funnel is very large and suitable for critical materials. The diameter of the drop hole can be reduced using our wide range of adaptors.

The R MAXI drop is available with pneumatic, electric and manual opening or without closer as free drop.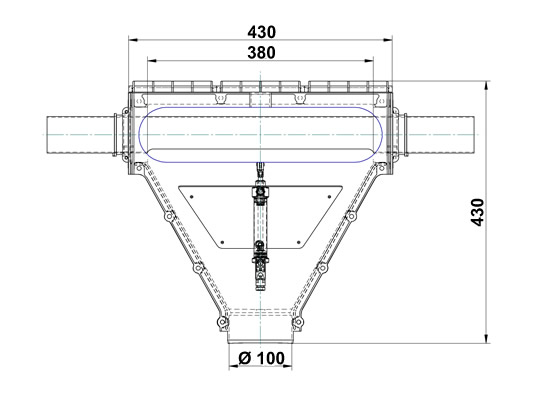 Via Roma, 29 - 24030
Medolago (Bergamo) Italy
Phone: +39 035 901240
Fax: +39 035 902757
E-mail:
info@azainternational.it
AZA International S.r.l. Società Unipersonale
P. IVA-VAT number IT 01796080131
Cod. fiscale e N. d'iscrizione: 01940650151
Capitale sociale: € 50.000,00 i.v.