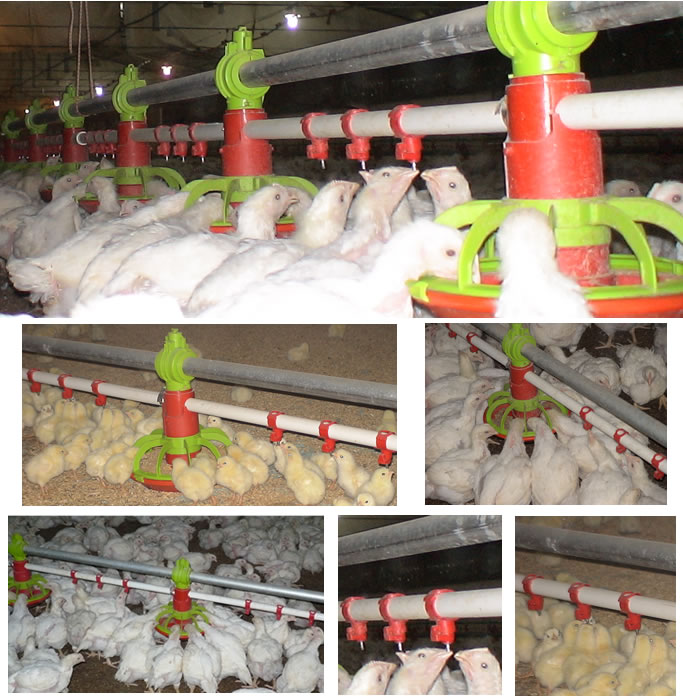 The innovative combined feeder and drinker system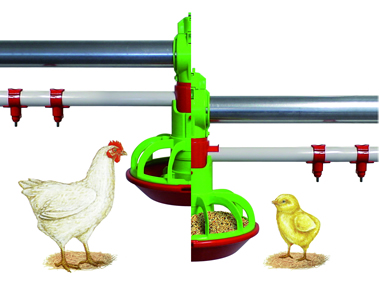 Feed and water immediately available from the first to the last day of life

d
Only one winching system for each line

d
More space in the shed

d
Reduced animal movement

d
Automatic setting

d
Available with nipples or cup drinker

d
COMPACTA: THE BROILER FEED PAN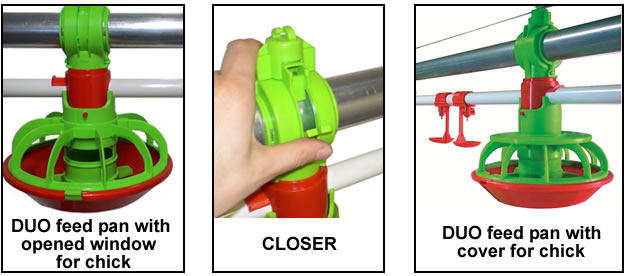 TECHNICAL DATA COMPACTA:
Capacity adult birds: about 50-70
Bottom pan diameter: 24 cm.
Bottom pan height: 4,5 cm.
Available for tube Ø 38-45-48 mm.
RAP: Nipple drinking system for poultry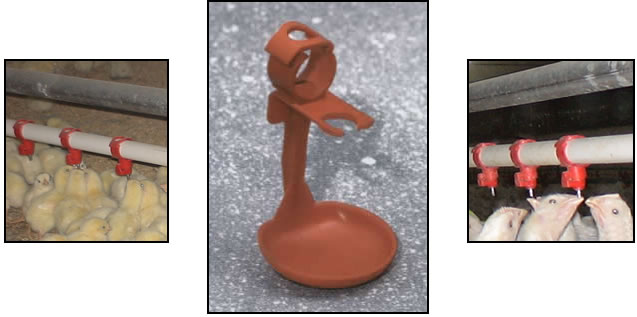 Drip-catcher (on request)
DROP: Cup drinking system for poultry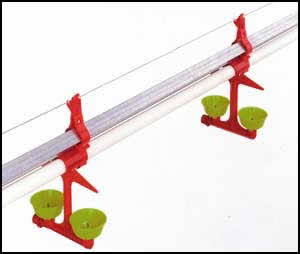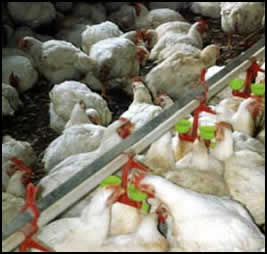 Water supply according to the demand of the birds

d
Always fresh and clean water

d
Easy to clean

d
Litter always dry and friable

d
From day one to finish

d
The DROP valve provides a reliable and continuous water supply, according to the demand of the birds, but avoids too much water in the cup. Water spillage is, therefore, reduced to nil and the litter remains dry and friable providing healthier environmental conditions. All components are made from plastics and stainless steel and all plastic parts are made from drinking water quality material. Assembly made easy with quick twist lock joints for both cups and drainage plugs. Sturdy design to withstand impact even from heavy birds.
Via Roma, 29 - 24030
Medolago (Bergamo) Italy
Phone: +39 035 901240
Fax: +39 035 902757
E-mail:
info@azainternational.it
AZA International S.r.l. Società Unipersonale
P. IVA-VAT number IT 01796080131
Cod. fiscale e N. d'iscrizione: 01940650151
Capitale sociale: € 50.000,00 i.v.