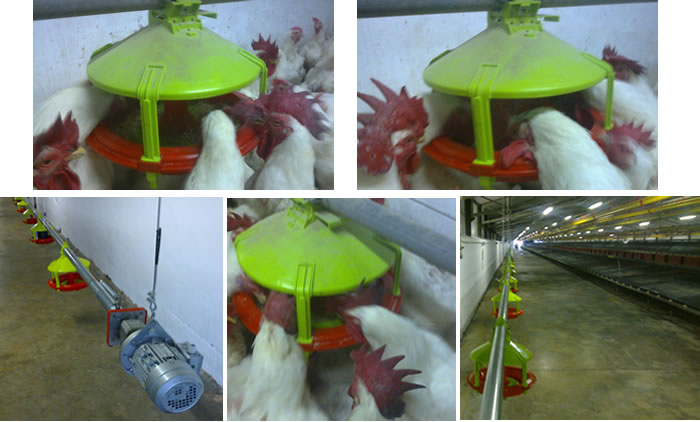 Specific version for cocks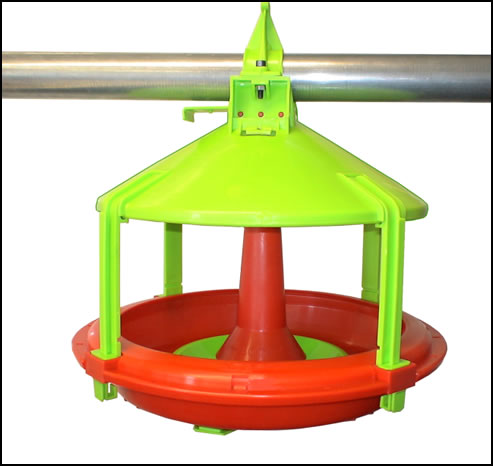 Strong and easy to manage

d
Automatic system for controlled feed distribution for cocks, with winching device

d
Feed pan fixed to the tube and made for strong and aggressive animals allowing a uniform distribution and feed level

d
AZA's patented feeding systems assure immediate and homogeneous feed distribution at every feed period, from the first to the last pan, without needing to load the system whilst winched

d
Big diameter bottom pan (dia. 40 mm.) suitable for 10-14 animals

d
Available for hi-capacity tubes Ø (45), 48 and 60 mm. of approx. 900 kg./hr capacity

d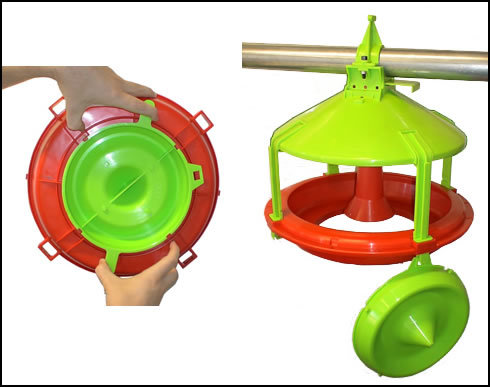 The bottom pan is easy to remove and assures simple and complete cleaning of any component of the feed pan.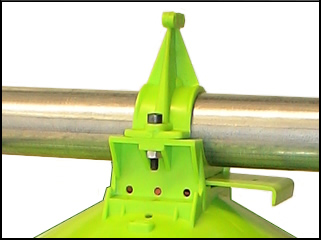 Closer to exclude a single pan from the line.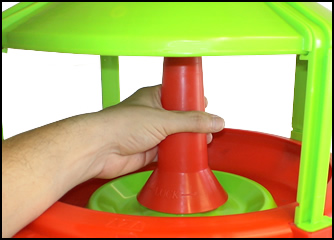 Possibility of adjusting the pan feed level.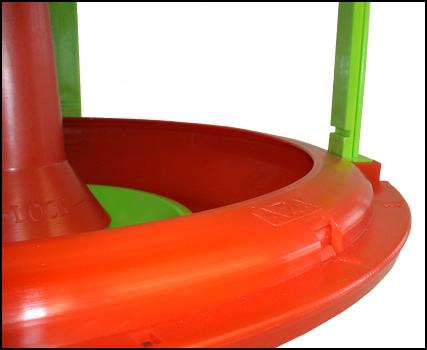 EXACTA with its unique inner and outer pan avoids feed waste. The outer pan catches the feed from the inner pan and is provided with one large anti-waste ring that avoids feed waste even with nervous animals.
Possibility of adjusting the height of the bottom and the cover of the pan.
TECHNICAL DATA EXACTA:
Quantity of cocks per pan: 10-14
Bottom pan diameter: 40 cm.
Pan height: 7,5 cm.
Available for tubes Ø (45)-48-60 mm.
Feed transport capacity: about 900 kg./hour
Average age at removal: 65 weeks
Average weight at removal: 4,5 kg.
Max. daily feed intake (grams/bird) : 130-165 gr.
Via Roma, 29 - 24030
Medolago (Bergamo) Italy
Phone: +39 035 901240
Fax: +39 035 902757
E-mail:
info@azainternational.it
AZA International S.r.l. Società Unipersonale
P. IVA-VAT number IT 01796080131
Cod. fiscale e N. d'iscrizione: 01940650151
Capitale sociale: € 50.000,00 i.v.