ELECTRIC ACTUATORS FOR THE OPENING OF DISPENSERS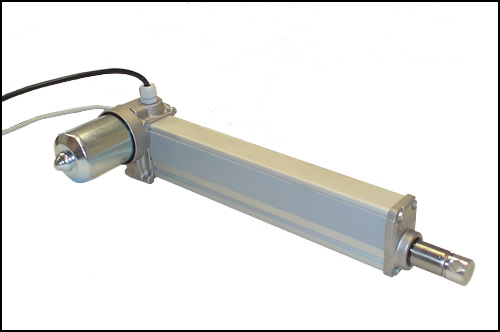 This actuator is used for the opening and closing of dispensers. Thanks to its powerful strength (5000 N), it's suitable for long runs and the opening stroke can easily be adjusted up to 300 mm.
 Compared to traditional electric motors, the linear actuator is supplied with return signal to check the opening/closing of the dispensers directly from the control board.
Via Roma, 29 - 24030
Medolago (Bergamo) Italy
Phone: +39 035 901240
Fax: +39 035 902757
E-mail:
info@azainternational.it
AZA International S.r.l. Società Unipersonale
P. IVA-VAT number IT 01796080131
Cod. fiscale e N. d'iscrizione: 01940650151
Capitale sociale: € 50.000,00 i.v.